We see patients on a referral basis only.
Breeding dogs needing CAER (Companion Animal Eye Registry) eye certification exams do not need a referral.
For Veterinarians:
To submit a referral please fill out our REFER A PATIENT form. Once submitted, please have the OWNER CONTACT US by phone (250-717-3939) or email ([email protected]) to book an appointment.
If the referral is an emergency, please contact us to discuss and alert us of the case:
If within business hours please call 250-717-3939 to discuss the case.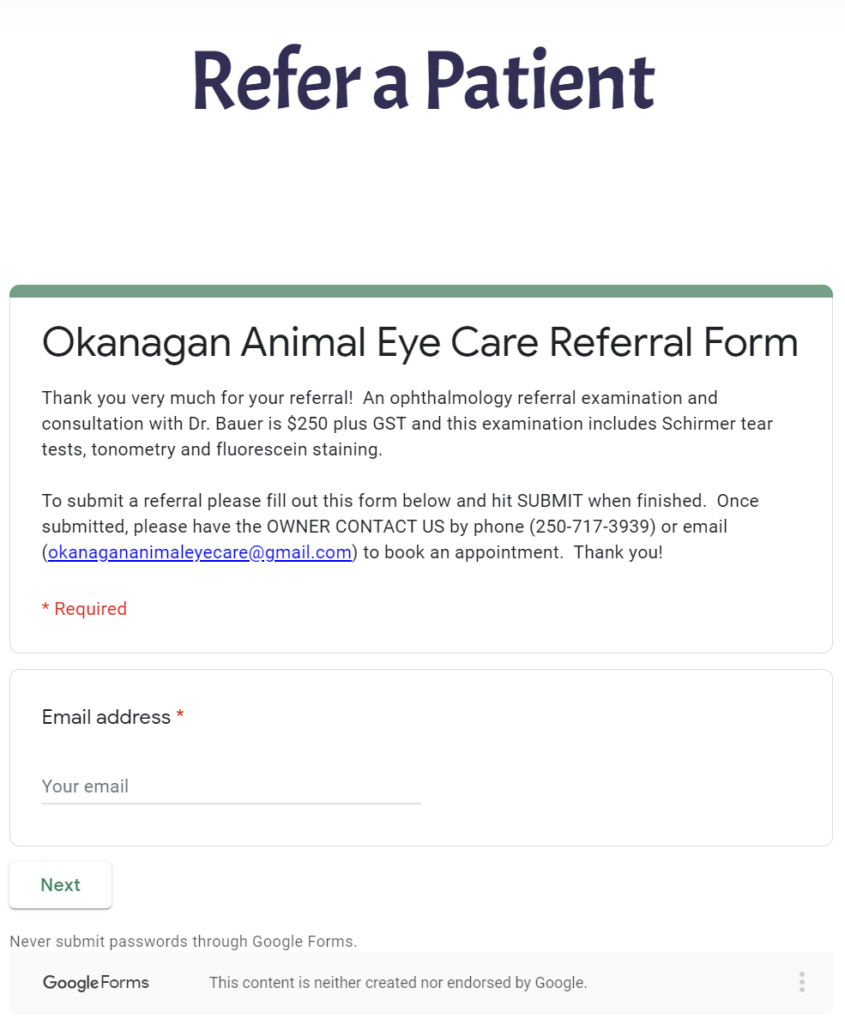 For New Clients:
Once your veterinarian has submitted your pet's referral information to us we ask that clients contact us directly by phone or email to book an appointment. Please review the following document so that you can better prepare and know what to expect from your referral appointment: